Looking for a digital marketing job in Bangalore? We have an exciting opportunity.
Our client is leading mental healthcare provider dedicated to offering compassionate and comprehensive support to individuals seeking mental health and well-being. Their team of dedicated doctors is committed to making a positive impact on people's lives. As they continue to expand their reach, they are looking for a talented and driven Digital Marketing Specialist to join their team and help them spread awareness about their services.
Position: Digital Marketing Specialist
Location: Abhaya Hospital, Near Wilson Garden, Bengaluru (Work from Office)
Type: Full-time (No Agencies)
Salary: Rs.25,000 to Rs.30,000 monthly
Digital Marketing Job in Bangalore Description
As a Digital Marketing Specialist, you will play a crucial role in enhancing our client's online presence and promoting their mental healthcare services to a wider audience. You will collaborate closely with their marketing and clinical teams to develop and execute effective digital marketing strategies that resonate with their target audience and align with their mission.
Digital Marketing Job in Bangalore Responsibilities
Strategic Planning: Develop and execute digital marketing strategies that increase brand visibility, drive engagement, and generate leads within the mental healthcare industry.
Content Creation: Create compelling and relevant content for our website, social media platforms, blogs, and email campaigns. Content should be informative, empathetic, and tailored to their audience's needs.
Social Media Management: Manage and grow our social media profiles, curating content that educates, inspires, and engages our community. Monitor trends and implement strategies to increase followership and engagement.
PPC and SEO: Implement and manage pay-per-click (PPC) advertising campaigns to drive traffic and conversions. Optimize website content for search engines (SEO) to improve organic search rankings.
Email Marketing: Develop and execute email marketing campaigns that nurture leads and keep their audience informed about our services and industry trends.
Analytics and Reporting: Monitor, analyze, and report on the performance of digital marketing initiatives. Use data insights to make informed decisions and optimize future strategies.
Collaboration: Work closely with their clinical team to ensure accurate representation of our services. Collaborate with designers, copywriters, and external partners to create cohesive marketing materials.
Digital Marketing Job in Bangalore Qualifications
Bachelor's degree in Marketing, Communications, or related field.
Proven experience (Minimum 1 year) in digital marketing, preferably in the healthcare industry or a related field.
Experience using WordPress CMS
Solid understanding of mental health sensitivities and ethical considerations.
Experience with content creation, social media management, PPC advertising, and email marketing.
Proficiency in using digital marketing tools such as Google Ads, Facebook Business Manager, email marketing platforms, and analytics tools.
Strong written and verbal communication skills, with the ability to create empathetic and engaging content.
Analytical mindset with the ability to interpret data and adjust strategies accordingly.
Self-motivated, creative thinker who can work independently and as part of a team.
Compassionate and empathetic approach towards mental health advocacy.
Why Join Our Client for Digital Marketing Job in Bangalore
Make a Difference: Contribute to breaking down stigmas around mental health and providing support to those in need.
Growth Opportunities: Be part of a growing organization with opportunities for career advancement and skill development.
Collaborative Environment: Work with a passionate team dedicated to the betterment of individuals' lives.
Flexible Options: We offer remote work flexibility and a supportive work-life balance.
Competitive Compensation: Enjoy a competitive salary package with benefits.
If you are passionate about mental health advocacy and have a strong track record in digital marketing, we invite you to apply for this exciting opportunity. Help our client in their mission to create a positive impact on mental well-being through strategic digital marketing efforts.
Digital Marketing Job in Bangalore Application Instructions
We hope you have read all the details above and the salary range provided.
You can apply online by clicking the button below:
Digital Marketing Specialist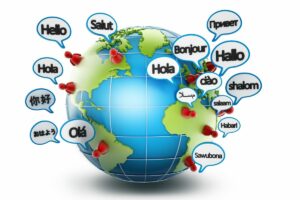 Join our client's team as a Digital Marketing Specialist. Contribute to spreading awareness about their compassionate healthcare services through effective digital strategies.
Salary: 25000-30000
Salary Currency: INR
Payroll: MONTH
Date Posted: 2023-08-04
Posting Expiry Date: 2024-03-31
Employment Type : FULL_TIME
Hiring Organization : Abhaya Hospital
Organization URL: https://abhayahospital.com
Organization Logo: https://abhayahospital.com/img/ab_logo_1.jpg
Location: PostalAddress, Wilson Garden, Bangalore, Karnataka, 560027, India
Education Required:
Experience Required: 12 Months