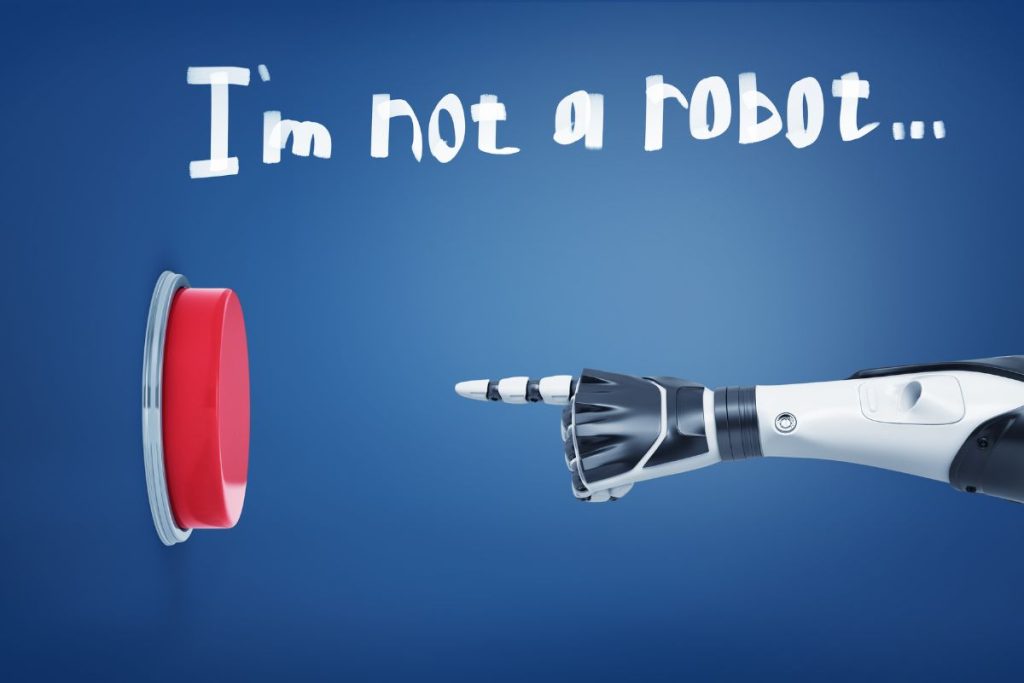 hCaptcha stops incentive payments
In a significant development for the online security landscape, hCaptcha stops incentive payments. The widely used human verification service hCaptcha, has announced the cessation of its incentive payments program, effective from June 15, 2023. This change marks a pivotal moment in the history of hCaptcha, as it shifts its focus towards its Pro and Enterprise paid offerings, while continuing to provide a free tier of service with a generous usage quota. In this comprehensive blog post, we'll delve deep into the reasons behind this decision, its impact on existing free accounts, and the intricate details of hCaptcha's payment schedules.
Why the change hCaptcha incentive payments?
hCaptcha has come a long way since its inception in 2017. Originally created to enhance online security by distinguishing humans from bots, it has evolved to become an integral part of countless online services. The Pro and Enterprise offerings have gained widespread adoption and have now become the primary focus of hCaptcha. But what prompted this shift away from incentive payments?
According to hCaptcha, the decision was made because the earnings program no longer aligns with the needs and expectations of most users. In this rapidly changing digital landscape, hCaptcha recognized the need to adapt and reallocate its resources to better serve its paying customers while still offering a free service to the wider community.
Impact on Existing Free hCaptcha Accounts
One of the first questions that arise with such a significant change is the impact it will have on existing free accounts. The good news is that existing free (Publisher) accounts will continue to function without any disruption. Users will still be able to use hCaptcha to protect their websites from automated bots.
However, the key change is that these free accounts will no longer accrue incentives. This means that while the service remains functional, it will no longer be a source of monetization for content creators. Instead of showing earnings data, the hCaptcha dashboard will be updated to display request counts starting from June 15, 2023.
Understanding the Legacy Payment Schedule
hCaptcha's payment schedule under the legacy program has been a matter of interest for many users. To clarify how payments were made, hCaptcha utilized a quarterly payout system on a 60-day trailing basis. This system ensured that publishers received payments based on the traffic they had successfully verified as human during a specific period.
To illustrate this payment schedule, we can refer to the table provided by hCaptcha:
Traffic Between: This column indicates the time frame for which the payouts are calculated.
Reconciliation Date: The date on which hCaptcha analyzes the traffic data for accuracy and humanity.
Payout Date: The date on which publishers receive their earnings.
hCaptcha used this system to distribute earnings to publishers with transparency and consistency. However, as mentioned earlier, this payment schedule will undergo significant changes with the cessation of incentive payments.
The future of hCaptcha
With the termination of the incentive payments program, hCaptcha is set to focus more on its paid offerings, specifically the Pro and Enterprise plans. These plans are designed to cater to businesses and websites that require advanced security measures and are willing to pay for premium services.
As hCaptcha shifts its focus, it's likely that we'll see ongoing developments and improvements in its paid services. This could include enhanced security features, more customization options, and dedicated support for paying customers. While free accounts will still be available, users seeking more comprehensive security solutions may find value in upgrading to a paid plan.
The broader implications of this shift in focus extend to the entire online security industry. As one of the leading providers of human verification services, hCaptcha's strategic decision reflects the evolving landscape of cybersecurity. As cyber threats continue to evolve, organizations are placing a premium on robust security measures, and hCaptcha aims to meet these demands through its paid services.
Alternatives to hCaptcha
While hCaptcha has been a popular choice for human verification and bot protection, there are several alternatives available that cater to a range of needs and preferences. Here are some notable alternatives to consider:
reCAPTCHA by Google: Perhaps the most well-known alternative, reCAPTCHA by Google offers a variety of options, including the familiar "I'm not a robot" checkbox and invisible CAPTCHA. It provides robust security and is widely used across the web. Integration is typically straightforward, making it a solid choice for many websites.
Sweet Captcha: Sweet Captcha is known for its user-friendly and visually engaging puzzles. It presents users with enjoyable challenges like dragging and dropping images, making it more appealing and accessible. It's a great option if you want to maintain a positive user experience while ensuring security.
Cloudflare Turnstile: Cloudflare's Turnstile is an effective bot detection and mitigation solution that integrates seamlessly with Cloudflare's content delivery network (CDN). It uses a combination of advanced algorithms and behavioral analysis to identify and block malicious bots while allowing genuine users to access your site with minimal friction. Turnstile is particularly beneficial for websites already utilizing Cloudflare's services, as it offers a seamless and unified security solution.
When selecting an alternative to hCaptcha, consider factors such as ease of integration, user experience, security effectiveness, scalability, and any specific features you require. Additionally, review pricing models, as some alternatives may offer free plans or competitive pricing structures.
It's essential to choose a solution that aligns with your website's or application's goals and user expectations. Keep in mind that while CAPTCHAs are effective in deterring bots, they should be implemented in a way that doesn't negatively impact the user experience, ensuring that genuine users can access your platform seamlessly. Cloudflare Turnstile, in particular, offers an integrated and efficient solution for websites already leveraging Cloudflare's CDN services.
Should You Continue to Use hCaptcha's Free Plan
With the recent announcement of hCaptcha discontinuing its incentive payments program, many users may be wondering whether it's still worthwhile to utilize the free plan. While the earnings aspect may no longer be available, there are several factors to consider when deciding whether to continue using hCaptcha's free service.
Security and Bot Protection: One of the primary reasons users initially adopted hCaptcha was for its robust security features. The free plan continues to provide excellent protection against automated bots and malicious activity. If your primary goal is to maintain a high level of security on your website or application, hCaptcha's free plan remains a valuable tool.
Usage Quota: hCaptcha's free plan still includes a generous usage quota, allowing you to secure a substantial amount of traffic without incurring additional costs. If your website or platform falls within the usage limits of the free plan, it can continue to be a reliable solution for protecting your online assets.
Ease of Integration: hCaptcha offers user-friendly integration options, making it relatively straightforward to implement the service on your website or application. If you've already integrated hCaptcha into your platform, there may be no immediate need to switch to an alternative solution.
Community Support: hCaptcha boasts a community of users and developers who can provide support and guidance. If you encounter any issues or have questions about using the free plan, you can tap into this community for assistance.
Cost Considerations: If budget constraints are a significant factor for your organization, the free plan may still be the most financially viable option. While it no longer offers earnings, it does provide a valuable security service at no cost.
Future Needs: Consider your future needs and growth plans. If your website or application is likely to experience increased traffic or if you require more advanced security features, it may be worth exploring hCaptcha's paid Pro or Enterprise plans.
Alternative Solutions: Evaluate alternative security solutions in the market. While hCaptcha is a well-known and trusted provider, there are other CAPTCHA and human verification services available. Compare features, pricing, and user reviews to determine if another service better suits your requirements.
Whether you should continue using hCaptcha's free plan depends on your specific needs and priorities. If maintaining a high level of security and protecting your website or application from bots is your primary concern, the free plan still serves this purpose effectively. However, if you anticipate increased traffic or require additional features, it may be worthwhile to explore hCaptcha's paid offerings or consider alternative solutions in the ever-evolving landscape of online security. Ultimately, the decision should align with your organization's goals and budgetary considerations.
Conclusion
In conclusion, hCaptcha's decision to discontinue its incentive payments program signifies a strategic shift in its business model. The move is driven by the evolving needs of the online security landscape and a desire to better serve paying customers while still providing a free service. Existing free accounts will continue to function, but without the opportunity for earnings. Understanding the intricacies of hCaptcha's payment schedule is crucial for those affected by this change, and it highlights the importance of adapting to evolving digital trends.
As we move forward, it will be interesting to see how hCaptcha's paid offerings evolve and how businesses and website owners adapt to these changes in the world of online security. Ultimately, hCaptcha's commitment to enhancing security remains unwavering, even as it reshapes its approach to incentives and payments in the digital age. The broader implications of hCaptcha's decision resonate throughout the cybersecurity industry, emphasizing the need for agile and adaptable security solutions in our ever-changing digital landscape.